Welcome to Sacramento's Leading
Republican Club!
Republicans of River City is committed to promoting Republican ideals and principles; recruiting and electing qualified candidates for public office; developing a grassroots organization that will motivate the electorate to vote; and raising the funds necessary to complete these objectives in the greater Sacramento Region.
<![if !vml]>
<![endif]>
MAKE YOUR VOTE COUNT

MAIL YOUR BALLOT BEFORE
NOVEMBER 3, 2020
VOTE
For President, Donald J. Trump
House of Representatives
Antonio 'Tony' Amador

VOTE YES ON PROPOSITIONS

19, 20 and 22

VOTE NO ON PROPOSITIONS

15, 16, 17, 21, 23 & 25
Make Your Vote Count, Mail Your Ballot Before

November 3, 2020
November 3rd General Election is upon us and if you're like me every day you are bombarded by fake voter guides, mailers, television ads, and robocalls.
How to make sense of it all?
Well, luckily there is Only One Official
Republicans of River City Voter Guide
The ONE vetted and compiled by the
RRC Board of Directors.
Don't be fooled into voting for politicians or measures that don't comport with our conservative values.
Other Voter Guides you can TRUST are
California Republican Party
https://www.cagop.org/s/endorsements
Sacramento County Republican Party
https://www.saccountygop.com/general-election/
Official Republicans of River City
Endorsed Candidates for the
November 3rd, 2020 Primary Election
I'm sure if you honor then with your vote they will represent all the people in their district…. not just us who happen to be Republicans. They will put people over politics.
Republicans of River City, is the home chapter of the California Congress of Republicans and our recommendations are the following candidates.
Congressional Candidates
Candidate

Contact

<![if !vml]><![endif]>


Doug LaMalfa
Congressional
District 1


www.douglamalfa.com/

<![if !vml]><![endif]>


Tamika Hamilton
Congressional
District 3

https://www.votetamika.com/#contact

<![if !vml]><![endif]>


Tom McClintock
Congressional
District 4

https://mcclintock.house.gov/

<![if !vml]><![endif]>


Chris Bish
Congressional
District 6

https://bishforcongress.com/

<![if !vml]><![endif]>


Buzz Patterson
Congressional
District 7

https://buzz4congress.com/about

<![if !vml]><![endif]>


Tony Amador
Congressional
District 9

Retired US Marshal Tony Amador is the only candidate with the experience and leadership to represent the constituents of California's 9th Congressional District. Amador comes from a unpretentious working class family and has worked his way up to experience the quintessential American dream. Tony was born to Mexican immigrants, who had 14 children. Tony is married to his wife of 50 years, Evelia and has four daughters and 15 grandchildren.

Tony Amador has an extensive law enforcement background that would make him unique in terms of background as a candidate for US Congress. Amador served as a patrol officer in the Los Angeles Police Department for 13 years. He also served as President of the Los Angeles Police Protective League. During his tenure as President of the League, he was responsible for the passage of AB301, a law enacted giving police officers procedural due process. This legislation is commonly known as the Police Officer's Bill of Rights.


Eric Early
Congressional
District 28
State Assembly Candidates
Candidate

Contact

<![if !vml]><![endif]>
Megan Dahle
Assembly District 1

https://www.votemegandahle.com

<![if !vml]><![endif]>
James Gallagher
Assembly District 3

www.facebook.com/GallagherForAssembly

Matt Nelson
Assembly District 4

https://electmattnelson.com/

<![if !vml]><![endif]>
Frank Bigelow
Assembly District 5

https://frankbigelow.com/

<![if !vml]><![endif]>
Kevin Kiley
Assembly District 6

https://electkevinkiley.com/

Cathy Cook
Assembly District 8

https://cathy2020.com/

Eric Rigard
Assembly District 9

https://www.rigardforassembly.com/

Heath Flora
Assembly District 12

https://heathflora.com/

<![if !vml]><![endif]>
Jim Patterson
Assembly District 23

https://www.facebook.com/jim.patterson.522

<![if !vml]><![endif]>
Devon Mathis
Assembly District 26

https://www.devonmathis.com/

<![if !vml]><![endif]>
Vince Fong
Assembly District 34

vincefong.com/
State Senate Candidates

Sacramento County Candidates
Candidate

Contact

Rich Desmond*
Supervisor Dist 3

www.richdesmond.com
*Rich Desmond is registered as no party preference.
CALIFONRIA Future is in Your Hands
Join Republicans of River City in creating a positive future for California.
Help us elect Republicans in your area and at the state and national levels. Make a difference now!
Dear Republican friend,
Republicans are in a fight, and we need YOU to join the Republican of River City!
RRC works to promote the principles and objectives of the Republican Party, elect Republican candidates. By informing voters through political education and activities.
Our members take part in voter registration programs, community booths, and getting out the vote activities.
We need your membership because the strength of the Republican Party victories comes from individuals like you.
RRC members are the base of the grassroots campaigns in Sacramento County, and we provide vital resources that support candidate recruitment, voter outreach, and party communication to help our Republican nominees win elections.
We need YOU to join our RRC Republican Team and defeat the democrats at the polls in 2020.
Your paid membership keeps you on our mailing list.
Your dues help to pay for Republican booths at community events and voter outreach efforts. Your membership will help RRC in getting out the Republican voters in the presidential election of November 2020.
RRC members are among the first to receive information about campaign events in Sacramento County and California.
Republicans of River City's annual membership dues are still only $25.00 per year.
Sincerely,
Carl Burton, President
916-485-5741
REPUBLICANS OF RIVER CITY
P.O. Box 1776
Carmichael, CA 95609
www.rrcgop.org
YES! Carl, I want to become a member of
Republicans of River City __________.
Name _____________________________________________________________
Spouse ______________________________________________________________
Address _____________________________________________________________
City ________________________ Zip _____________________________
Occupation ____________________Phone ___________________________
E-Mail ________________________________________________________
Regular Membership $25.00_____ Couples Membership $40.00 _________
Signature ________________________________ Date _______________
PS. I have also enclosed a special onetime contribution to cover the cost of booths at community events and other voter register efforts in 2020.
$250.00____$150.00_____$100.00_______$50.00_______Other $ _______
REPUBLICANS OF RIVER CITY
NEWS RELEASE


Date: 01/22/2019
Contact: Carl Burton
Phone (916) 916-485-5741
www.rrcgop.org

FOR IMMEDIATE RELEASE

Champions of Freedom and Civil Rights
The 37th annual Sacramento community march honoring, the life of Martin Luther King, Jr. on his 90th birthday began at Sac City College at about 8 AM and marchers proceed to the Convention Hall in downtown Sacramento and attended the MLK Diversity Expo.
Scott Schmidt and Nick Bloise, two recent candidates for the California State Assembly, carried our Republicans of River City club banner in the march that proclaimed "Keep the Dream Alive."
The Diversity Expo, where speakers, music, and resources on health, employment, education and the Republicans of River City information booth was found by the thousands of marchers.
Robert Evans, former Republican Congressional candidate, helped staff behind the table of the Republicans of River City booth inside the convention hall helping to registering voters and educating the public about the Republican Party and the life of Dr. King and the civil rights movement.
The backdrop for the booth reminded everyone that it was members of the Republican Party who have always fought for freedom and civil rights starting with the administration of Lincoln and continuing to today.
From the 1850s when the first Republican presidential candidate John C. Fremont's campaign slogan was Free speech, Free press, Free soil, and Freemen to now when the employment of our black brothers and sisters in the highest in history all Republicans have a history they can be proud of.
Carl Burton, President of Republicans of River City, said, "Republicans haven't changed since Fremont and President Lincoln's time, the Republican Party today is still the "Champion of Freedom and Civil Rights for everyone."

Republican Calendar & Other items
The large monthly Sacramento New Citizens Ceremony by U.S Citizenship and Immigration Services have been scale back to small daily oath ceremonies until further notice. When monthly naturalization ceremonies resume in Sacramento, we will let you know.
Meanwhile, the next large monthly New Citizens Ceremony in Northern Californian will continue in Oakland at the Paramount Theatre, 2025 Broadway, starting at 10:00 am – 2:00 pm
The Ceremony in Oakland is January 16.
Remember with California's new early Presidential Primary (March 3, 2020) bumped up on the schedule, we're just a year and four months from selecting our, legislative candidates, congressional candidates and local candidates too.
Republicans have fallen to number three in the total number of statewide register voters in California 24.04 percent, with No Party Preference in second place at 27.52 percent, and the Democrats are number one at 43.45 percent.
Remember the campaign slogan of our first
Republican Party
Presidential candidate in 1856:
"Free speech, free press, free soil, free men, Frémont and victory!"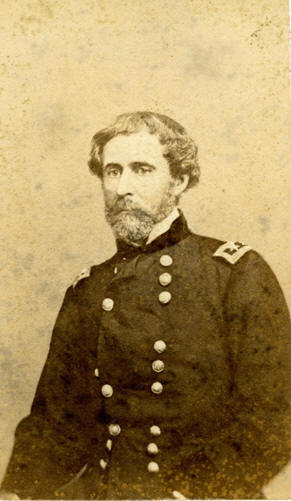 John C. Fremont
We haven't change since Fremont and President Lincoln time,
the Republican Party stills believes today in FREE MEN AND WOMEN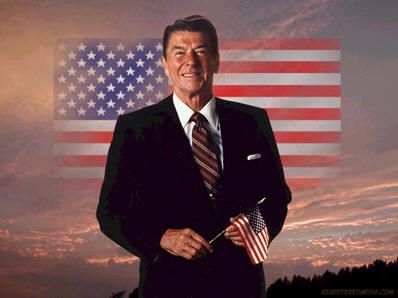 Ronald Wilson Reagan
February 6, 1911 – June 5, 2004
40th President of the United States (1981–1989
33rd Governor of California (1967–1975)
We're Republican because like Fremont, President Lincoln and President Reagan
• We BELIEVE the strength of our nation lies with the individual and that each person's dignity, freedom, ability and responsibility must be honored.
• We BELIEVE in equal rights, equal justice and equal opportunity for all, regardless of race, creed, sex, age or disability.
• We BELIEVE in free enterprise and encouraging individual initiative have brought this nation opportunity, economic growth and prosperity.
• We BELIEVE government must practice fiscal responsibility and allow individuals to keep more of the money they earn.
• We BELIEVE the proper role of government is to provide for the people only those critical functions that cannot be performed by individuals or private organizations, and that the best government is that which governs least.
• We BELIEVE the most effective, responsible and responsive government is government closest to the people.
• We BELIEVE Americans must retain the principles that have made us strong while developing new and innovative ideas to meet the challenges of changing times.
• We BELIEVE Americans value and should preserve our national strength and pride while working to extend peace, freedom and human rights throughout the world.
• FINALLY, We believe the Republican Party is the best vehicle for translating these ideals into positive and successful principles of government.
Carl Burton, President
Republicans of River City
916-485-5741
Republicans and friends,
We invite you to review our site and use it as a resource for all things Republican.
We strive to provide you with a central location for information, education, and communication. Use this as a starting point where you can get involved, have interaction, and feel a sense of community with similar minded people.
Locate an event on our calendar, or a link. Find something of interest to you and get involved.
Our goal is to help YOU support the best candidates for election to local, state and national offices and assist elected republican officials in the execution of their responsibilities.
Please feel free to use the contact information listed on this website, contact me so that we might answer your questions and serve you better.
Carl Burton, President
carl@carlburton.com
916-485-5741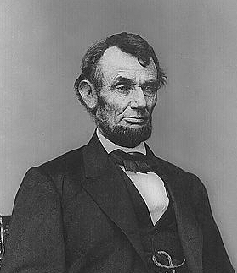 Abraham Lincoln
1809 - 1865

"I leave you, hoping that the lamp of liberty will burn in your bosoms until there shall no longer be a doubt that all men are created free and equal."